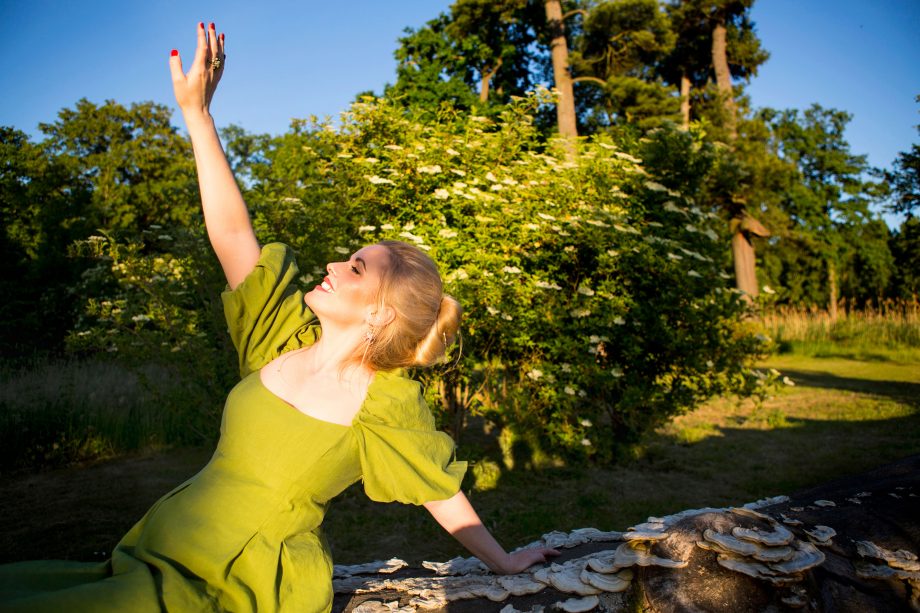 VERA DANILOVA
Curriculum vitae
Vera Danilova is a Slovenian-Macedonian soprano.
After she completed her studies in singing and piano at the Music and ballet centre in Skopje, Macedonia, at the age of eighteen years, she was accepted at the Academy of Lyric Art in Osimo (Accademia d'arte lirica e corale di Osimo, Italy), mentored by the music impresario Sergio Segalini and the soprano Raina Kabaivanska. The program focused on the belcanto stile and technique and on full staging of opera productions (Susanna and Ilia).
She continued her musical education at the Music Academy in Ljubljana at the university of Ljubljana in Slovenia where she graduated in singing with honors. During her studies there, Vera further studied the operatic repertoire, the chamber repertoire and the pedagogical aspect of singing. She won several competitions and sang in many concerts. It was while she was a student that she made her Opera debut singing Adina in L'Elisir d'Amore. She was awarded the student's Preseren prize (Prešernova nagrada), the highest award for an artist in Slovenia for extraordinary achievements in music (nominated for the part of the Soprano in Carl Orff's Carmina Burana).
She became a member of the Opera studio at the Slovenian National opera in Ljubljana and at the age of 25 she became a soloist. She sang opera roles from belcanto to modern composers: Norina (Don Pasqale), Berenice (L'occasione fa il ladro), Die Prinzessin (Die Prinzessin auf der Erbse), Bubikopf (Der Kaiser von Atlantis), Adele (Die Fledermaus), Rosaura (Le Donne Curiose), Sophie Uhlich or Madame Herz in the original version (Der Schauspieldirektor) and others. She was also a member of the Slovenian chamber music theater SKGG and took part in several independent opera projects (Lucia, Rusalka, Enchanted flute, Norma…). She has worked with the conductors such as Dieter Rossberg, Uroš Lajovic, Borut Smrekar, Toshio Janagisava etc. and with the stage directors Gregor Horres, Manfred Schweigkofler, Diego de Brea, Vinko Möderndorfer, Henrik Neubauer etc. She sang at the Austrian première of J. Offenbach's romantic opera Die Rheinnixen (Nixe) in St Pölten.
The Slovenian National Radio recorded many of her performances; she has also recorded music written specifically for her voice by contemporary composers, for several theatrical shows and CD's.
She also performs as a concert singer and has a wide repertoire of recitals (Opera arias, Antique and Baroque arias, German lied, Russian romances, Italian chamber music).
Her cooperation with the Slovenian pianist Erik Šuler resulted in many successful projects and recitals throughout the country. Starting with Rachmaninoff's romances, later their repertory was expanded and they added other Russian composers (such as Rimsky-Korsakov, Tchaikovsky, Glinka), German composers (Wolf, Schumann, R. Strauss) and Italian chamber music (Bellini, Rossini, Arditi…).
In 2015, Vera Danilova and her husband moved to Maastricht (The Netherlands). This period marks her graduate transition from the Belcanto Lyric coloratura repertoire to the Lyric roles of Verdi and Puccini. Her mentors during this process are the soprano Barbara Haveman and the Maestro Federico Santi.